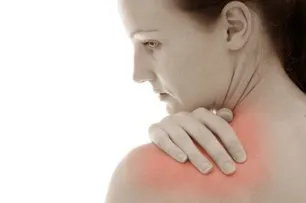 At Islands Chiropractic & Massage, we provide our clients with opportunities to start feeling better even when their pain doesn't seem to respond to typical medical treatments. If you're suffering from shoulder pain, our Gilbert chiropractor, Dr. Daniel Carlow, is available to help you with shoulder pain of all types.

What Causes Shoulder Pain?
There are many things that can contribute to shoulder pain. Most commonly, physical trauma to the shoulder area or disease and damage to the joint are likely. A car accident can cause the shoulder pain you feel. It is common with those who have sports injuries. Work-related and personal injury-related accidents can contribute as well.

When Should You See a Shoulder Pain Chiropractor?
If you've been hurt in any way, seeking out medical care from a doctor is the first step. However, it's also important to see a shoulder pain chiropractor. Our goal is not to simply hide your symptoms, but to offer treatment to the underlying cause of the pain. That is, we work to correct what's causing your pain so you can heal and recover fully. Even if your pain is mild, contact our team. We recommend coming in if you have acute or chronic shoulder pain, pain that comes and goes, or any loss of range of motion or mobility.

Types of Shoulder Pain We Can Help You With
At Islands Chiropractic & Massage, we can help you with any type of shoulder pain. Below are some examples:
Frozen Shoulder - Frozen shoulder is one of the most common types of shoulder pain causes. Frozen shoulder develops over time, often taking up to two years from onset to worsen. It can occur for multiple reasons including due to misuse and injury, systemic diseases, or surgical complications. The most common symptoms include restricted mobility and pain ranging in intensity.
Bursitis and Tendinitis - These are conditions that commonly cause pain in the shoulder's joint area, due to damage to the fluid-filled sac that helps to cushion the movements of the joint. Tendinitis impacts the tendon connecting the muscle to the bone.
Impingement - This condition occurs when the shoulder blade puts too much pressure on the underlying soft tissues. Here, you'll feel the pain as you lift your arms. This can lead to tears in the muscle if not corrected.

How Can Your Chiropractor Help with Shoulder Pain?
When you visit your shoulder pain chiropractor, our goal will be to provide a thorough examination and perform necessary x-rays. We'll then determine the best way of treating your condition. For some patients, chiropractic care is very effective. Here, the goal is to properly align the spinal column and joints in the body to reduce pressure and inflammation. We may also recommend massage therapy, physical therapy, and other treatments to reduce your pain. Chiropractic care focuses on holistic treatment options, where we use treatments to improve the whole body's wellness.

Schedule a Consultation with Your Chiropractor in Gilbert Today!
To get the help you need for shoulder pain, schedule a consultation and examination with your chiropractor in Gilbert. Call Islands Chiropractic & Massage now for an appointment. We serve patients in Gilbert, Chandler, Mesa, Phoenix and the surrounding communities. Call (480) 545-4580.